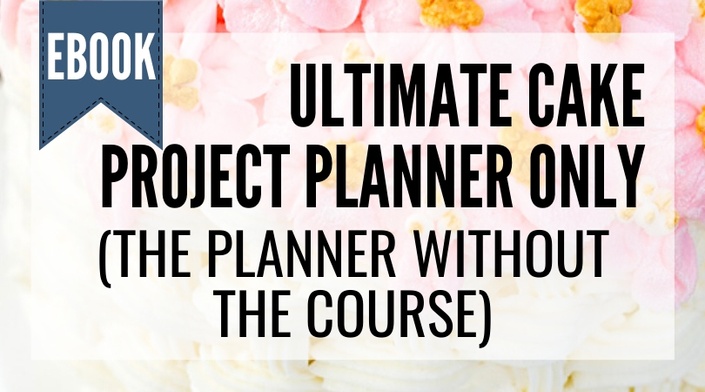 The Ultimate Cake Project Planner Printable Download (without course)
Plan Your Cake Projects in Style
When you've got a large cake project scheduled and you've also got a million things running through your head that you've got to do, making a plan is super important.
If you're stressing out over cake projects or you find that you're forgetting things you need to get done until the last minute, you need an organized system.
Organize and keep your large cake plans together in the Ultimate Cake Project Planner, a uniquely designed downloadable and printable planner specifically for cake decorating.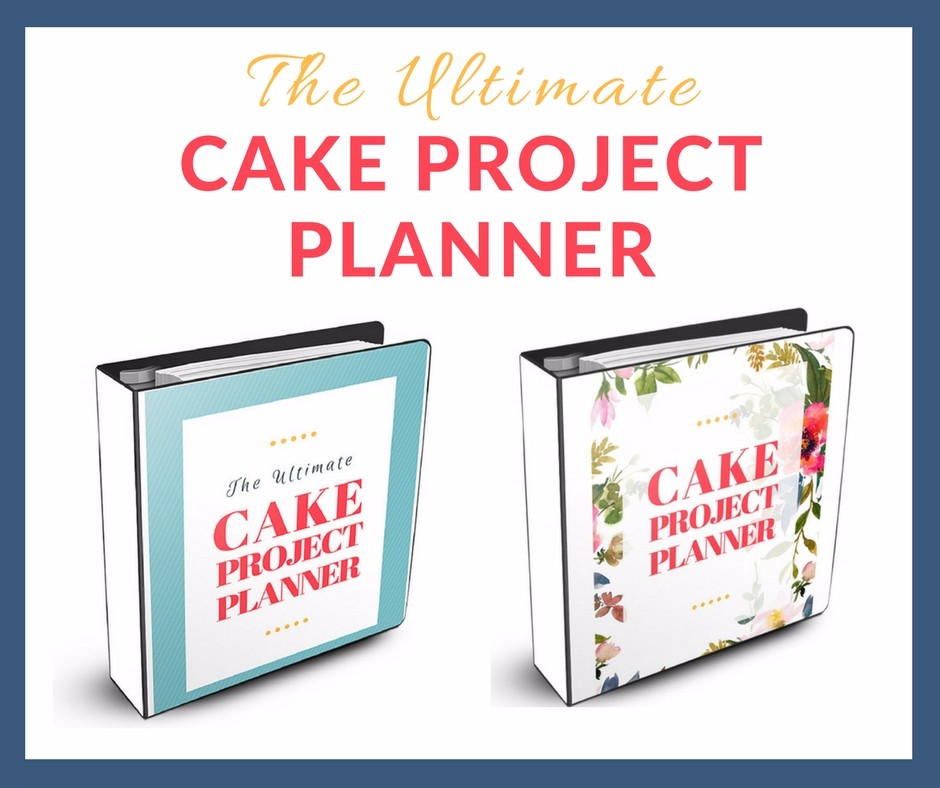 What is the Ultimate Cake Project Planner?

The Ultimate Cake Project Planner is a uniquely designed downloadable and printable planner specifically for cake decorating.
This planner's got everything you need to plan your large cake projects.
Download the planner in PDF format, print out and start organizing your cake projects in style.

Choose from two different printable planners or print them both!
The modern geometric design: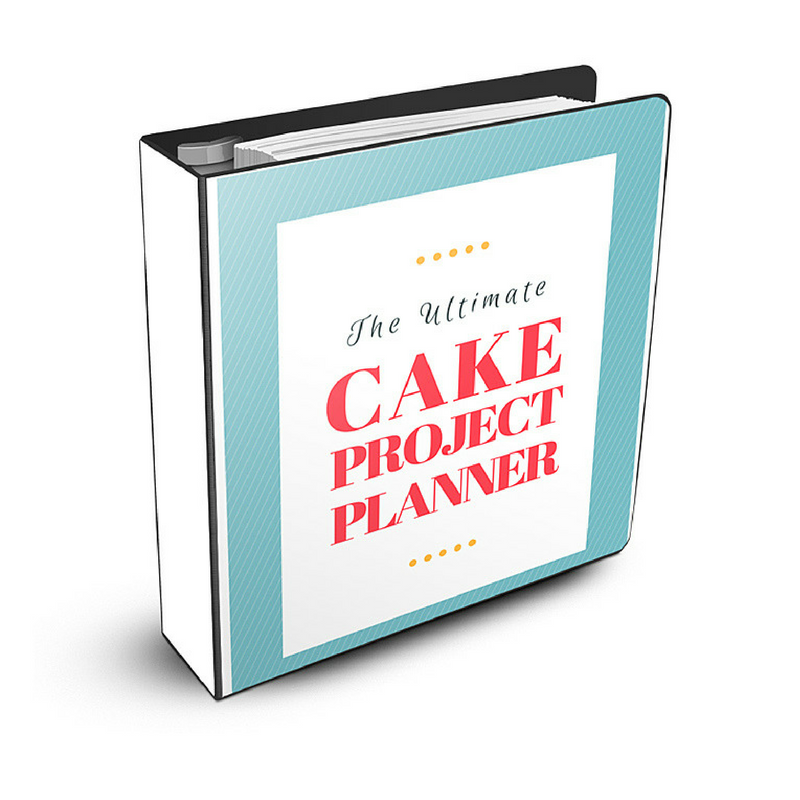 Or the feminine floral design: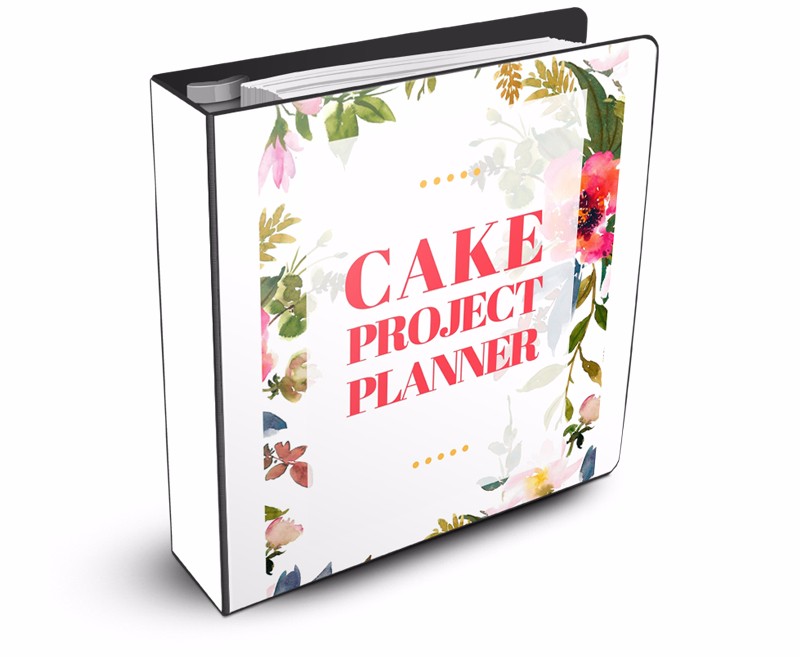 What's inside the planner?
The Ultimate Cake Project Planner includes checklists, timeline and workflow sheets, brainstorming pages, sketch areas, supply lists, fill-in-the-blank invoices and more.
Here's a preview of the geometric design planner: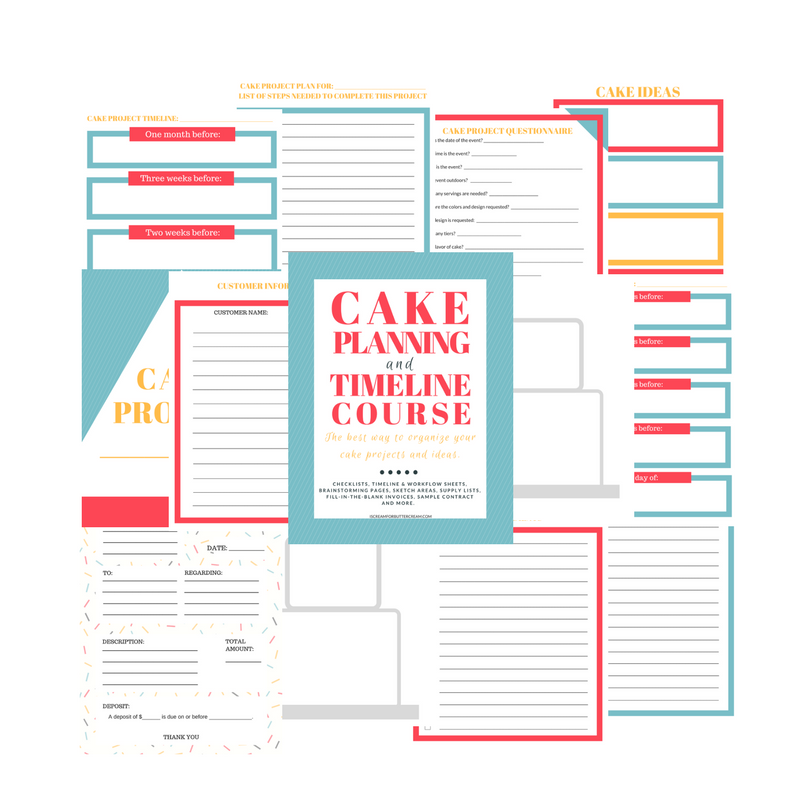 Here's a preview of the floral design planner: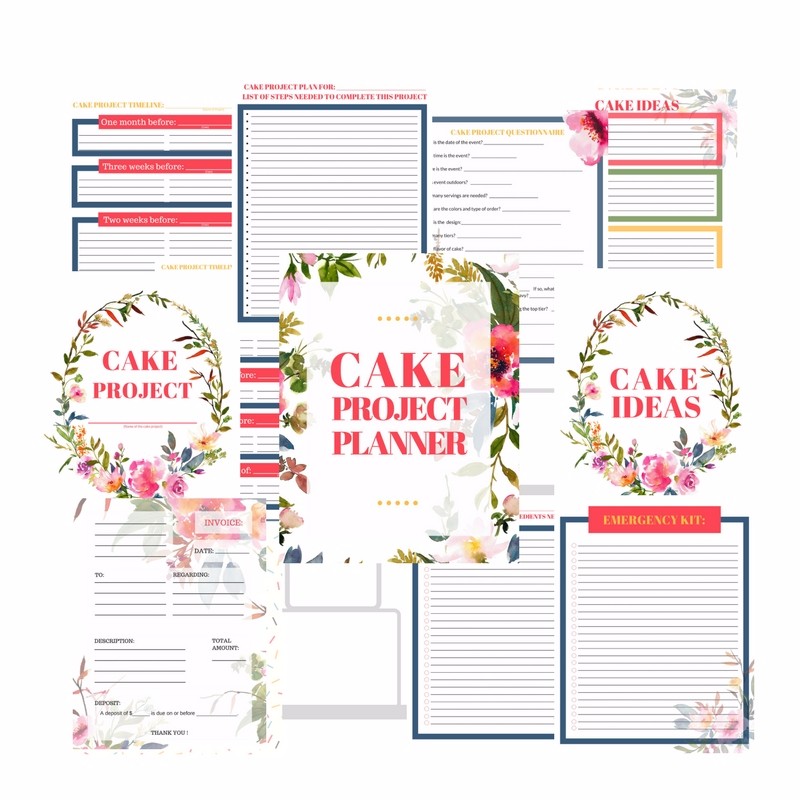 Why do I need a plan?
Are you feeling overwhelmed with your cake projects and all the steps needed to complete them?
Do you feel like there's just too much thinking involved and you don't know where to start?
Does the thought of creating an organized system seem too daunting?
Maybe you tell yourself, I need to plan out what day I'll make the design elements, what day I'll ice and stack the cake, and what day I'll add the fondant.
When decorating cakes, having things come up at the last minute that you forgot to account for, is also very stressful.
Planning and organizing out all your cake project steps is crucial in alleviating a lot of stress and hassle.
No more freaking out at the last minute, because you forgot to do some part of the project or forgot to order a certain supply.
...and the best part, no more endless lists of tasks and ingredients running through your head all the time.
You've got it all organized...Everything will be at-a-glance.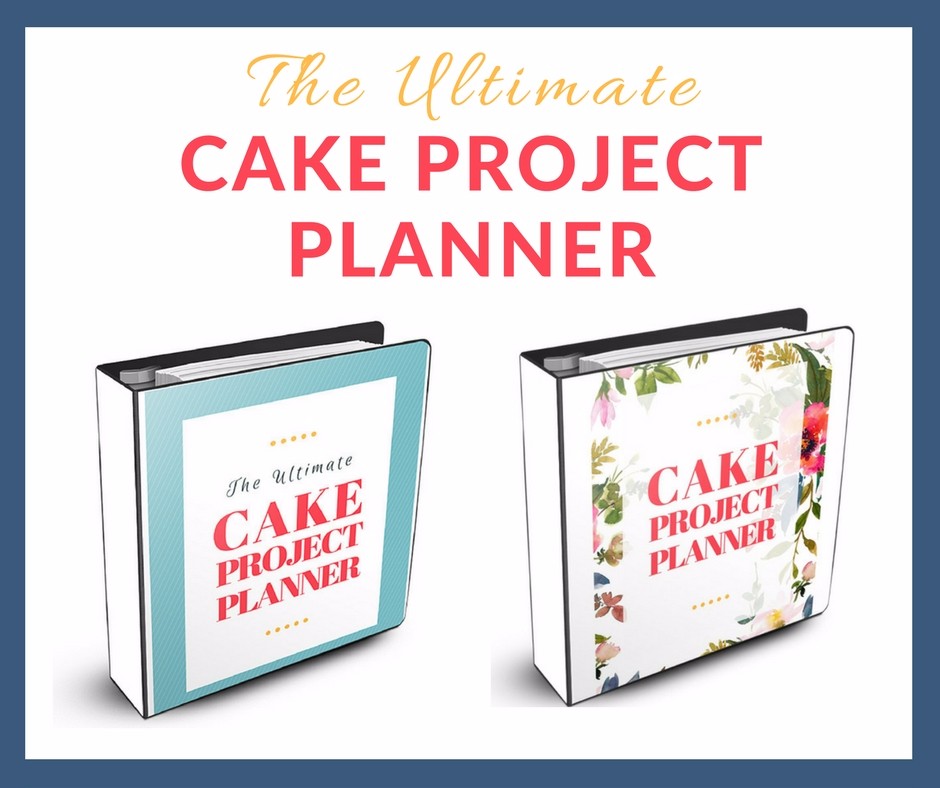 Now, this planner DOES include a little instruction on how to use each page of the planner and some handy tips and tricks for organizing it.
If you feel like you need more instruction, check out my course: Cake Planning & Timelines Plus the Ultimate Cake Project Planner. That course includes the downloadable printable planner, but it also includes in-depth video instruction on planning out your cake projects.
If you're ready to get started planning now and don't need the added video instruction, then you're in the right place!
Your Instructor/Author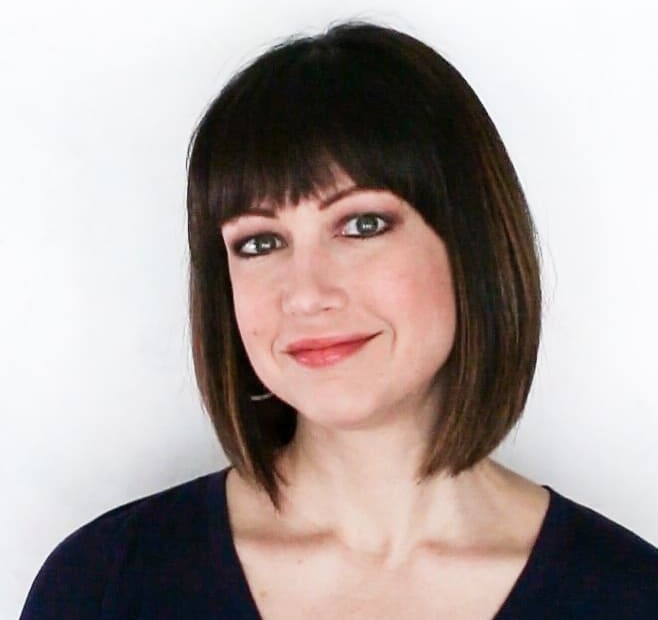 I'm Kara Jane, the blogger behind I Scream for Buttercream. I'm a true Texan with a sure 'nuff Texas accent and I love ALL things cake related.
I'm into realistic cake design that uses your own creativity to make unique cakes for your family, friends or for cake business clients.
I specialize in more of a realistic cake design...designs that aren't crazy, or too over the top, but enough of a challenge to keep me learning. When I was taking orders, customers were just not that interested in paying for those super-mega-cakes with over-complicated cake bases that needed to be built. While those cakes ARE super cool, I've found most people just want something less expensive, but still created and customized just for them.
I also feel like most cake decorators and those who want to start out in cake decorating, really would just like to make beautiful, memorable cakes for their friends, family or customers and not have to stay up for multiple days and nights to get it done. And yes, that CAN be done. You don't have to be a professional to make awesome cakes!
My objective is to teach cake decorating with a more realistic approach. I've figured out what actually works in the real world and what is actually do-able. I teach realistic cake decorating with techniques, systems and organizational tips that have worked for me.
I've been obsessed with cake since I was a kid and my love for it grows every day. Learn more about me.

Curriculum
About the Planner
Available in days
days after you enroll
The Geometric Design Planner
Available in days
days after you enroll
The Floral Design Planner
Available in days
days after you enroll
Frequently Asked Questions
When can I download the planner?
You can download the planner (or planners) immediately!
How long do I have access to download the planner?
After enrolling, you have unlimited access to the links to download the planners for the life of I Scream for Buttercream.
What if I am unhappy with the planner?
We would never want you to be unhappy! If you are unsatisfied with your purchase, contact us in the first 30 days and we will give you a full refund.
Are you thinking you just don't have time to get organized?
Well, you don't have time NOT to get organized.
I've done all the work for you...now it's just up to you to fill in the blanks.
Save yourself time, money and sanity by getting organized. It really IS possible. I'm here to help!
See our privacy policy here