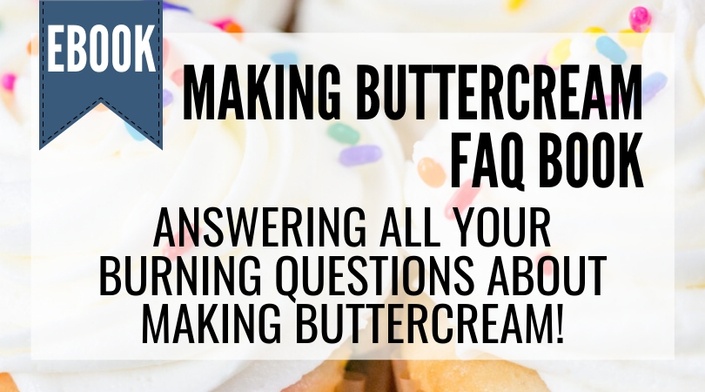 Making Buttercream FAQ Book
Answering All Your Burning Questions About Making Buttercream!
Please Note: This e-book is only available as a DIGITAL DOWNLOAD. Once purchased, it's available for IMMEDIATE download.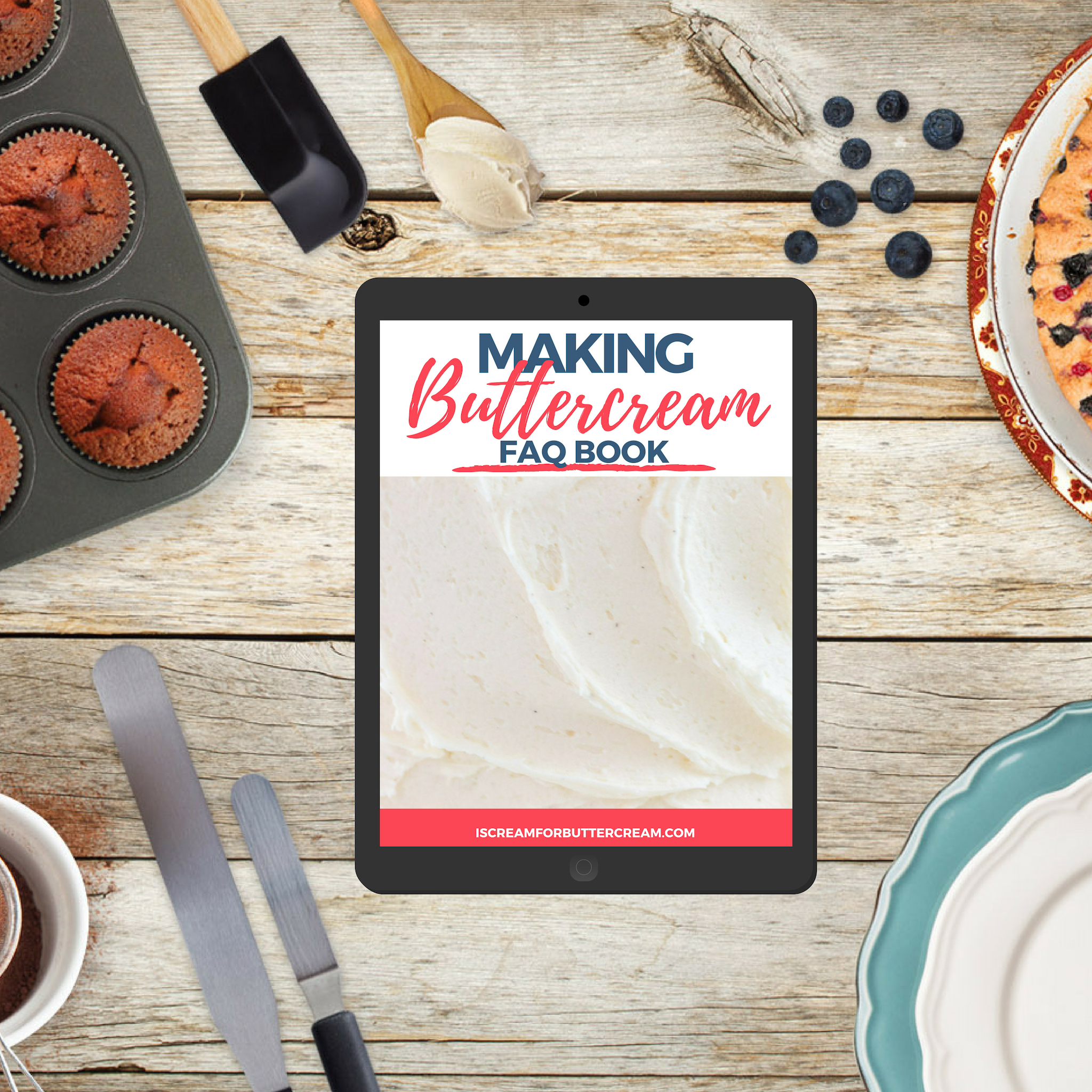 This e-book answers all your burning questions about making buttercream.
Are you confused about the different types of buttercream and when to use them?

Frustrated that you can't get your buttercream the right consistency, the right color or it's just not tasting the way you think it should and you don't know what you could be doing wrong?
Imagine making the best tasting, from scratch, buttercream that's easy to work with AND that everyone loves.
You CAN do it...you just need to know the tips.
This FAQ book isn't like any old cookbook. It's actually a 'tip book'...a reference guide really.

In this book, I've listed out ALL of the questions I could think of that I'm frequently asked (or that I see asked) about making buttercream...predominantly American buttercream.
18 pages of buttercream questions and answers with direct links to each question in the table of contents.
BONUS: Beautifully designed buttercream recipe cards for favorite buttercream recipes from the blog plus blank recipe cards included.
Want to see everything that's included in the book? I've got ya covered:
Here's a look at the table of contents and all the questions that are answered.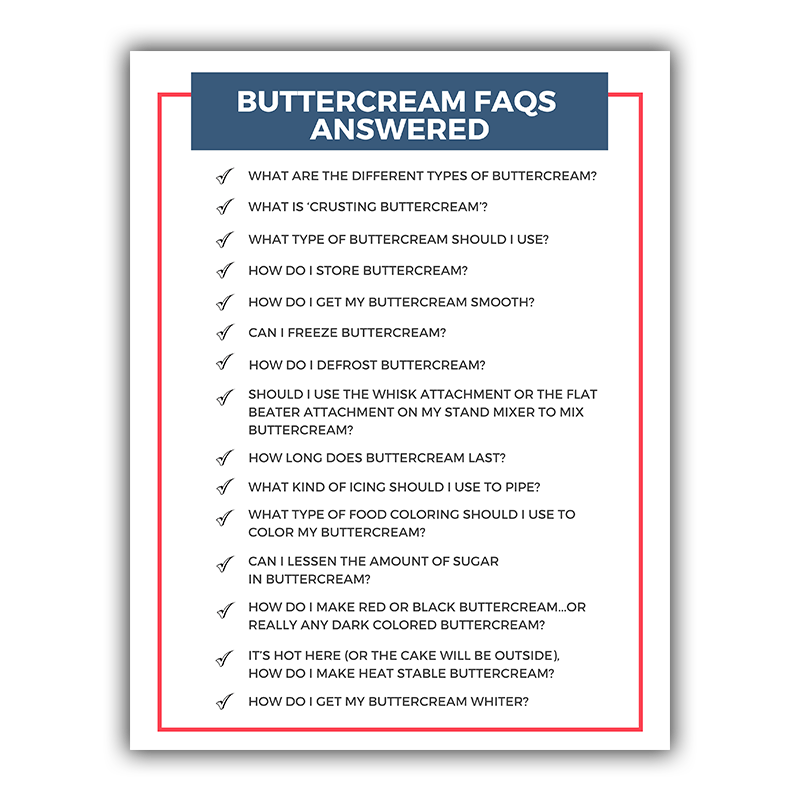 And here's a sample of the designed buttercream recipe cards for favorite buttercream recipes from the blog plus blank recipe cards that are included as well.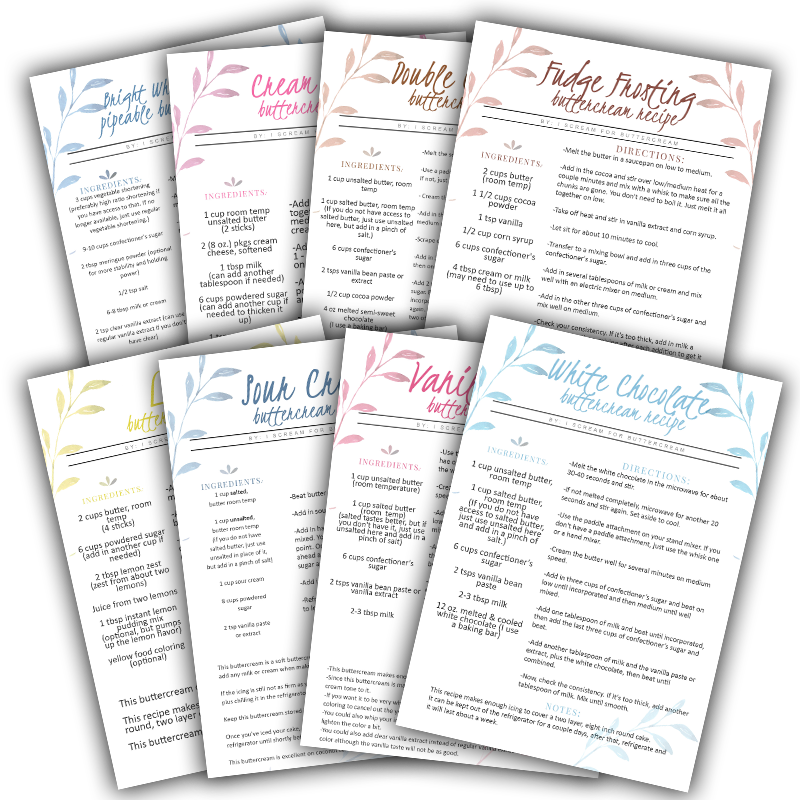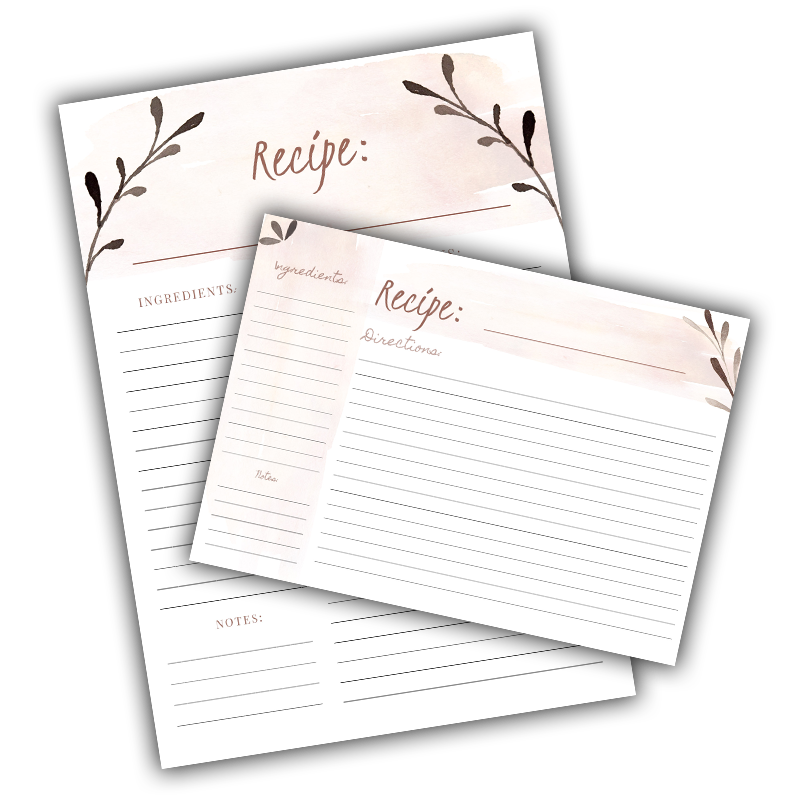 Your Instructor/Author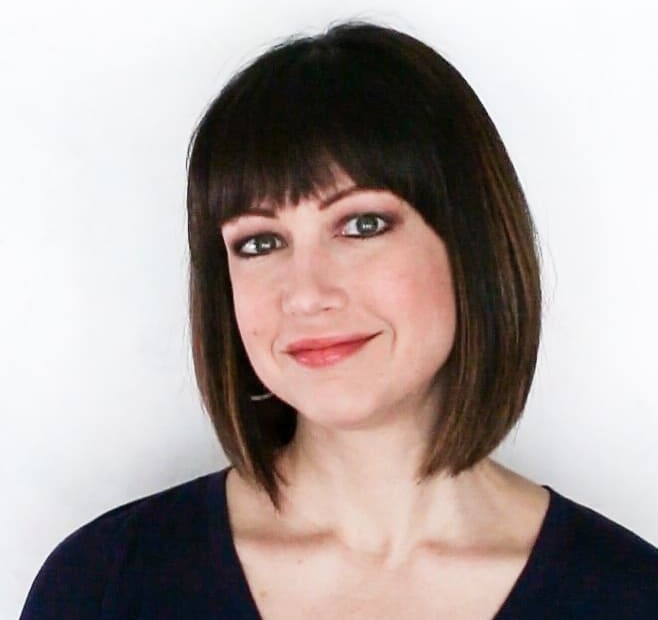 I'm Kara Jane, the blogger behind I Scream for Buttercream. I'm a true Texan with a sure 'nuff Texas accent and I love ALL things cake related.
I'm into realistic cake design that uses your own creativity to make unique cakes for your family, friends or for cake business clients.
I specialize in more of a realistic cake design...designs that aren't crazy, or too over the top, but enough of a challenge to keep me learning. When I was taking orders, customers were just not that interested in paying for those super-mega-cakes with over-complicated cake bases that needed to be built. While those cakes ARE super cool, I've found most people just want something less expensive, but still created and customized just for them.
I also feel like most cake decorators and those who want to start out in cake decorating, really would just like to make beautiful, memorable cakes for their friends, family or customers and not have to stay up for multiple days and nights to get it done. And yes, that CAN be done. You don't have to be a professional to make awesome cakes!
My objective is to teach cake decorating with a more realistic approach. I've figured out what actually works in the real world and what is actually do-able. I teach realistic cake decorating with techniques, systems and organizational tips that have worked for me.
I've been obsessed with cake since I was a kid and my love for it grows every day. Learn more about me.

Grab the e-book and start making amazing buttercream today!