Learn how to make three different fondant ruffle cakes in this FREE mini course.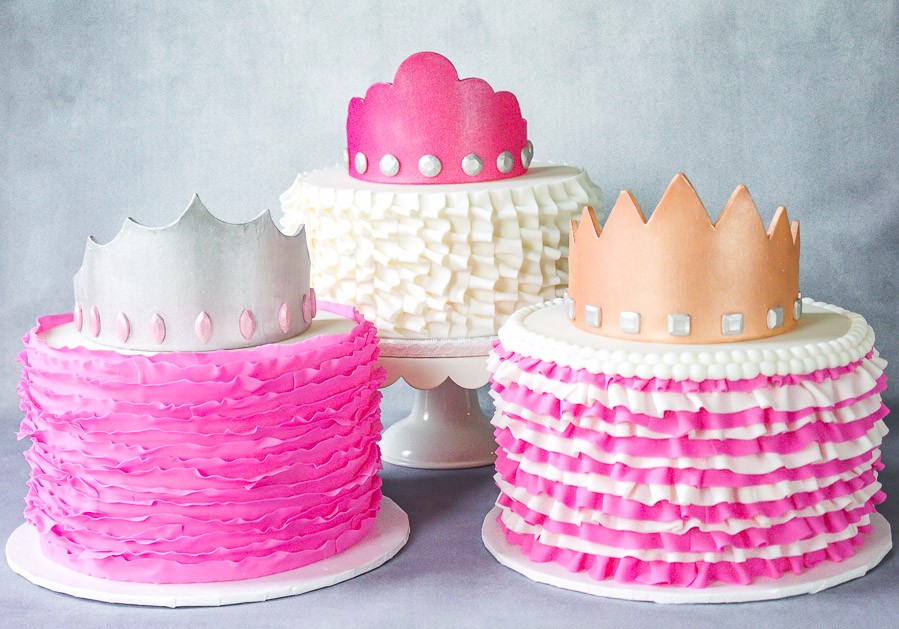 What is this course about?
In this free mini course, you'll learn to create three different types of ruffle cakes.
If you're just starting out working with fondant, you'll find that ruffle cakes can be your savior. If you're nervous about getting your fondant smooth on your cakes, fondant ruffles will cover a myriad of mistakes.
They're easy to do, but they really give you the WOW factor.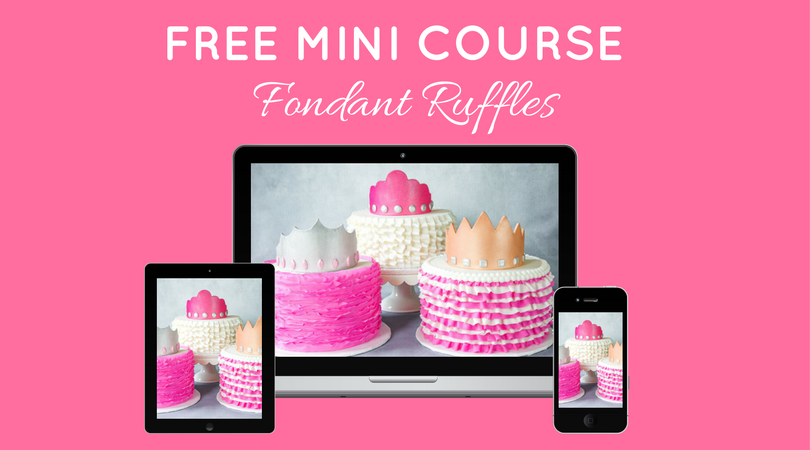 How does the course work?

This course is broken down into modules.
You'll learn the supplies you'll need for making fondant ruffles, how to roll out fondant strips for ruffles and three different ruffle techniques.
By the end of the course, you'll be able to create these three different ruffle fondant cakes, plus you'll have a great working knowledge for working with fondant and you'll be able to use that knowledge to create your own style.
The Vertical Ruffle Cake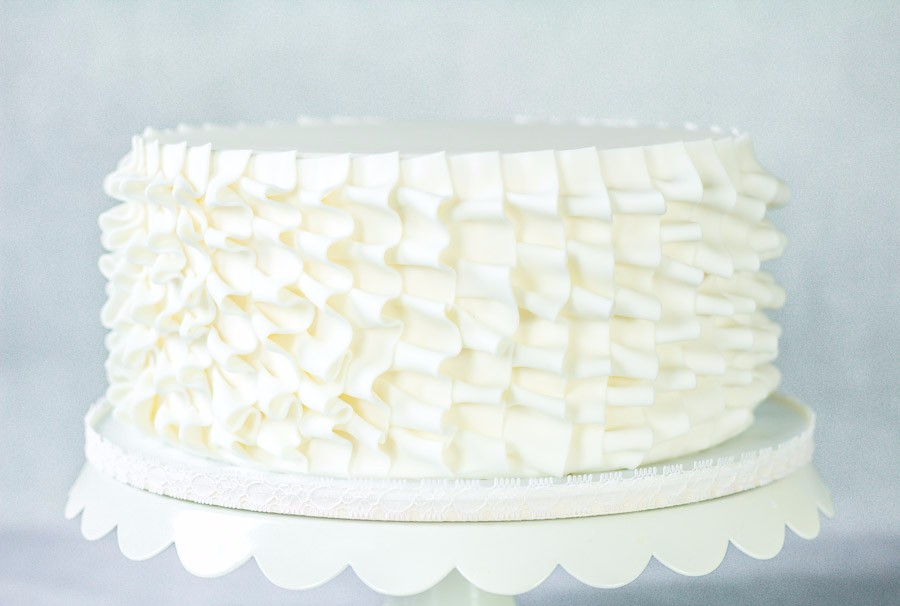 The Horizontal Ruffle Cake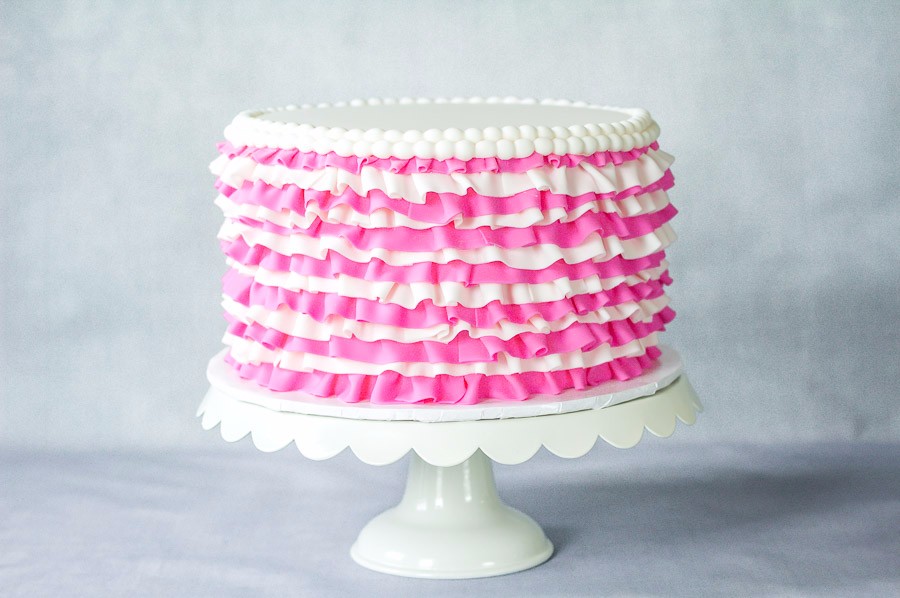 The Frilly Ruffle Cake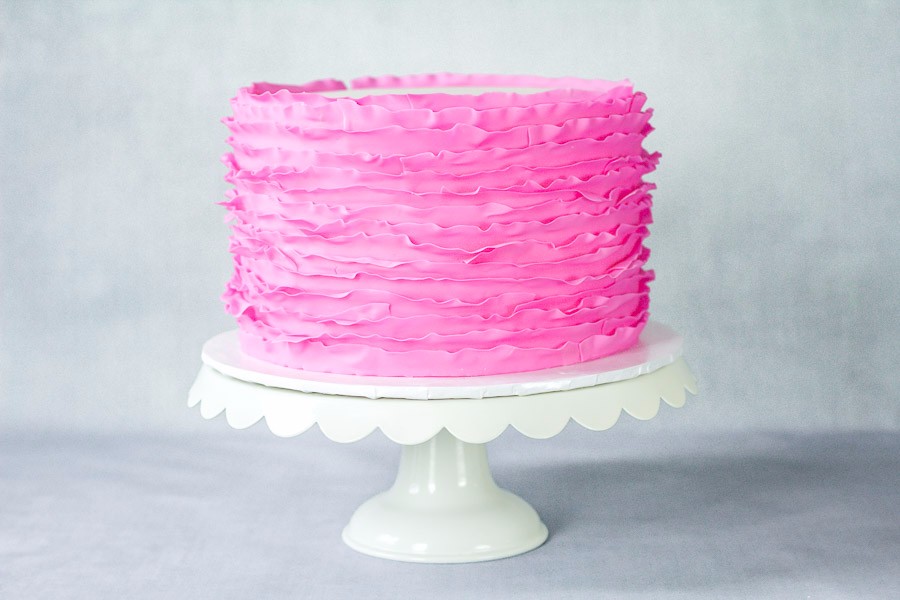 If you're interested in making the crowns in the photo at the top of this page, you can find that free tutorial post on the website.
Check out the list of lessons included in the course below: